Code for America is excited to announce a new partnership opportunity for states interested in improving ex parte renewal rates for Medicaid enrollees. Through the ex parte process, states can use existing client data to renew benefits, saving clients and caseworkers valuable time. We invite you to apply to join our Safety Net Innovation Lab, where we'll work shoulder to shoulder with your state to pilot a new ex parte process or improve an existing one.
If you're interested in partnering with Code for America to establish a high-impact ex parte process in your state, fill out the interest form below.
The impact of ex parte renewals
We partnered with the state of Minnesota to expand ex parte renewals for their Aged, Blind, and Disabled (ABD) non-MAGI Medicaid population. In just ten months, we were able to:
Enroll 140,000 people, nearly 70% of the state's ABD Medicaid population, in a renewal process that does not require the client to take action.
Reduce the time it takes for caseworkers to process a renewal from 70 minutes to 11 minutes per case, a time savings worth $4.6 million annually.
Meet the Centers for Medicare & Medicaid Services' (CMS) requirements for Minnesota's health care mitigation plan.
The opportunity: Enable continuous health care coverage
Earlier this year, the COVID-19 public health emergency (PHE) ended, requiring more than 93 million Medicaid clients to renew their benefits for the first time since 2020. These clients, many of whom are elderly or living with a disability, are now at risk of losing critical health insurance coverage as they struggle to complete and submit the required paperwork. Many state and county governments are straining to keep up with the influx of renewals.
Federal regulations already require state agencies to try to renew coverage by checking existing data sources before requiring clients to submit any paperwork. Code for America can help create a federally-compliant renewal process that leverages this data and supports capacity-constrained caseworkers and your state's Medicaid clients.
Through our work, we will help your agency:
Meet and exceed the Centers for Medicare & Medicaid Services' (CMS) requirements for ex parte renewals
Provide equitable coverage for populations who may lose access to critical benefits during the PHE unwinding
Address caseworker burden by streamlining renewal processes
Lower administrative costs and save caseworker time by reducing the amount of clients who churn
Partnership options
We offer two levels of partnership to improve your current ex parte process or create a new process. We are capable of working with both modern and legacy eligibility systems.


Our coaching partnership offers states an opportunity to tap into Code for America's expertise and take advantage of best practices, templates, and coaching calls to support your independent work.
Coaching partners will receive:
Guidance on best practices to help inform your ex parte project scoping and development
A self-guided action plan with resources that support the development and implementation of your project
Up to three advisory check-in calls to support your project and troubleshoot issues you may encounter along the way towards implementation
A cohort learning experience with other state partners who are working on an ex parte project to share progress, uncover key challenges, and enable cross-collaboration
As part of our implementation support partnership, we work shoulder to shoulder with your team to develop and test custom solutions with a focus on policy, operational, and technology interventions that improve ex parte rates. We offer two options for this hands-on approach:
Improve your existing ex parte process:
Evaluate your current process: understand measurement approach, governing policy, and client and caseworker experience
Prioritize areas for improvement
Define the testing approach and success metrics
Test, evaluate, and iterate focused policy, operational, and technical interventions with counties or state offices that improve your ex parte rates
Develop and roll out operational materials to support adoption, including policies and technical documentation
Pilot a new ex parte process:
Shadow caseworkers to understand your technical constraints and develop a targeted ex parte pilot that works in your current system
Partner with county or state offices to pilot an ex parte process and evaluate against pre-defined success criteria
Support the development and rollout of scaling materials, including policies, operational materials, and technical documentation
Apply to expand ex parte renewals in your state

If you are interested in developing or improving an ex parte process in your state, fill out the form below by September 30.
As a next step, we'll review the information you submitted and set up an introductory call to learn more about your agency's needs and priorities. We can only accept applications from authorized government leaders from state agencies that administer Medicaid programs. We encourage you to share this opportunity with your state's Medicaid administrators to encourage them to apply.
Our process
Code for America works using an agile approach: we design small interventions, measure and learn, and use results to determine the most effective next step. This approach helps us quickly deliver the greatest value to partners, clients, and caseworkers.
We believe that new processes are best designed and delivered when we co-create and evaluate directly with caseworkers and agency leadership at the table together.
We identify metrics that we can use to benchmark our progress and develop a comprehensive evaluative framework to measure the impact overall.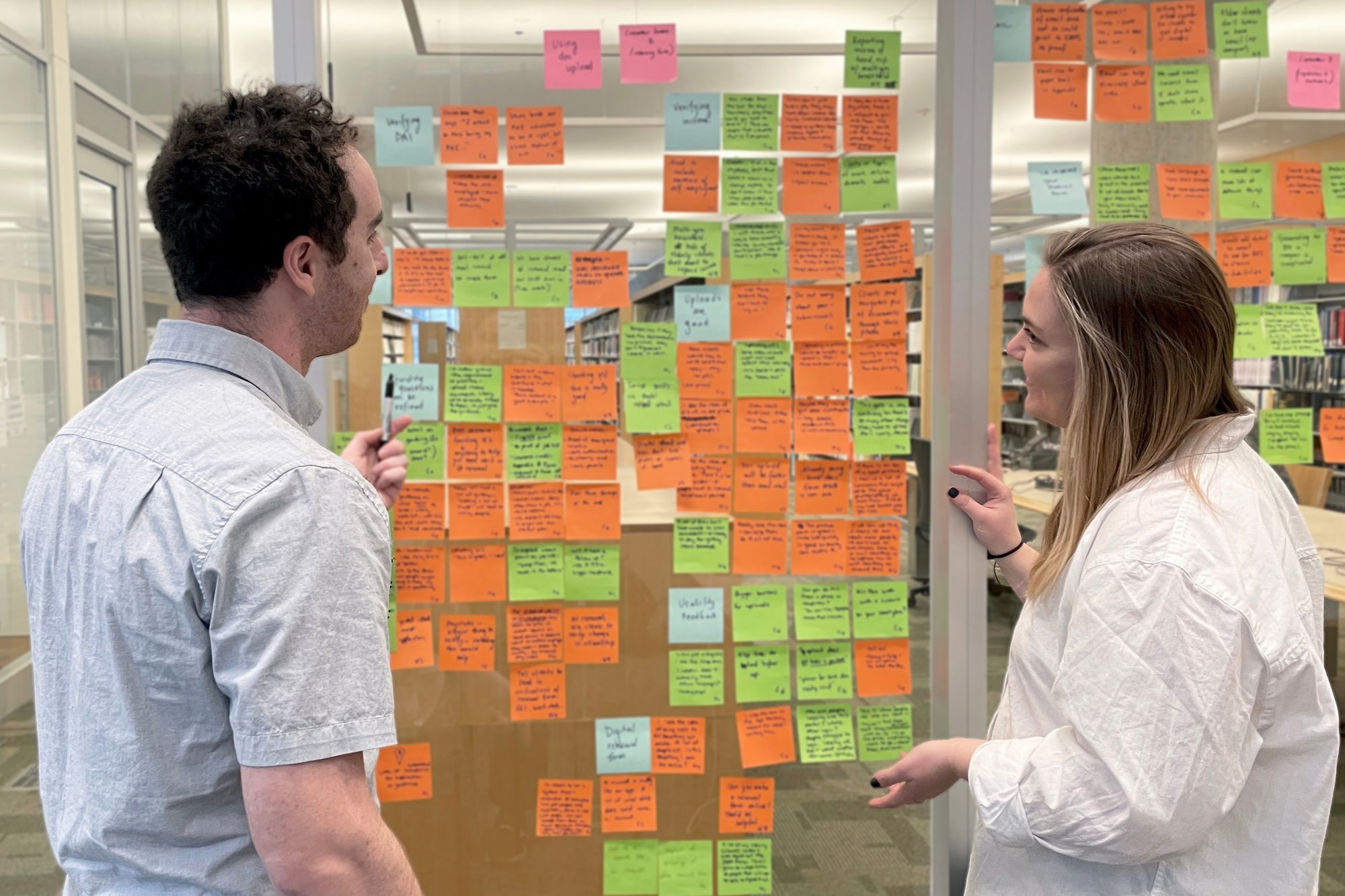 Our partners
We seek to partner with any state interested in improving ex parte renewal rates for Medicaid enrollees. Our most successful partnerships are with states that are:
Outcomes-oriented: You are focused on improving Medicaid coverage rates, reducing administrative burdens, and decreasing program churn.
Data-driven: You are dedicated to using data to drive iterative decision making and track outcomes.
Collaborative: You value learning from new approaches and can commit staff to meet our shared goals.
Focused on long-term sustainability: Your team is equipped to sustain the policy, operational, and technical improvements after our engagement.
About the Innovation Lab
The Safety Net Innovation Lab is a groundbreaking, multi-year initiative to transform America's safety net by making it easier for people to access public benefits. We know that systems change doesn't happen in a vacuum, which is why Code for America facilitates connection, learning, and best practice adoption between states in the Innovation Lab. Our partners can expect to meet regularly with other states to collaborate, share insights across projects, and identify best practices and solutions to common challenges.